Self-Care: Intro to Self-Care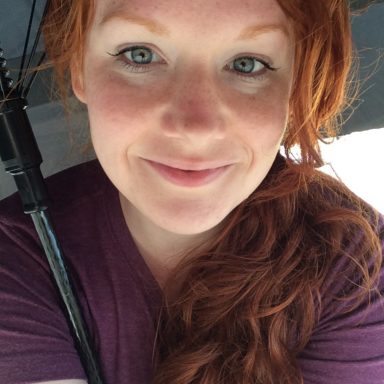 Of the two "intro" posts on this blog, this one is the most difficult for me to write. Practically speaking, I have been working a lot and have been exhausted and it felt a bit hypocritical to blog about taking good care of oneself when all I wanted (needed, really) was a good nap. So, to set a good example, I am writing this post Jan 3rd, instead of it posting the 1st of the year, as originally intended.
Self-care naturally means different things to different people, so I wanted to explain a little of what it means for me. We all need the basics: good quality/quantity of sleep, nutritional food, and healthy exercise for our minds and bodies. Some of my blog and social media posts on self-care will cover these basics while others might seem a little more of a stretch, like, my coloring for example (which is soooooo good for helping me to stress less!) and even home organizing and digital decluttering hacks.
I am making a special effort, this year, to focus on improving my physical health. I hesitated to include this because there is just so much "ickiness" and societal pressure surrounding weight loss and ideal bodies. I felt obligated to post "before" pictures so folks could fully be inspired by my "after" once it is achieved, but then I realized that the whole idea was repulsive to me because
I don't want to reject "as is" me.
On one of the social media platforms I frequent, I came across the profile of a female fitness enthusiast who described herself as "fatty turned fit" and it made me so sad; that kind of labeling is really damaging to self-worth and suggests that somehow her value was less prior to her weight loss. I have believed that of myself, for many years, but it never served me, certainly didn't inspire me - and most importantly - just isn't true of me or anyone.
The me that is here now, the "before" me, isn't perfect but she IS strong and compassionate and a true and good friend and I don't want that to change. So I decided rather than posting about how much specifically I want to drop, I would make Ol' Blue Eyes proud and "do it my way" by sketching out what I hope to Keep, Lose, and Gain in 2017:
TO KEEP:
Ready Smile; Sense of Humor; Warm Laughter
Patience; Kindness; Sympathy/Empathy
Enjoying Food & Having Fun Exercising (especially dance, skating and hiking)
Active Lifestyle (especially with childcare!)
Talent for Preparing Amazing Salads :)
TO LOSE (OR LESSEN):
Emotional Eating Habits
Chronic Pain (yoga is really good for minimizing this!)
Some Weight (not trying to hit a certain number or size, just get back to feeling like myself)
TO GAIN:
Healthier Food Options
More Clothing Options (aka to put a few too-tight items back into my current wardrobe circulation)
Physical Strength & Flexibility (yoga, dance, skating, hiking, etc.)
Mental & Physical Energy
Confidence & Self-Esteem Boosts (natural when conquering challenges or improving one's self)
Friends (dancing, skating, hiking, walking, swimming, etc.)
Cooking (or at least smoothie-making) Skills :)