Q&A: Kristina Marie Darling & Sandra de Helen
Poets of Influence: Part One of Two -
Feb 14, 2019

by Bethel Swift, in Artivism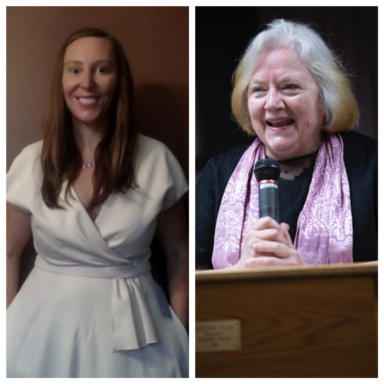 I am so excited about the this interview with poets Sandra de Helen and Kristina Marie Darling! What was meant to be a Writer's Digest style interview with four poets has become instead a two-part mini-series with each featuring two of four incredible female poets who have personally influenced my work (four, not five, because my dear Kennedy King College Creative Writing Prof, considers this blog nonsense a little too new-fangled for her participation, lol). I could have made cuts to fit all four into this first post but their answers were too compelling to whittle down, so I've chosen not to do that.
Part 1 features Kristina Marie Darling, who was my instructor for two courses I took via the Chicago School of Poetics and Sandra de Helen, who I came to know through the local WWS branch she started (Women Who Submit - an organization encouraging women to submit their writing to literary journals).
Part 2 will feature visual artists and poets Sandy Coomer (my AWP Writer to Writer Mentor) and Deborah Jang (one of my fellow AWP W2W Mentees).
Here's the Interview!
Can you each tell us a bit about your path to becoming a poet, writer, and publicist? Did you always know you wanted to be a writer? How did you get to the point where you are now?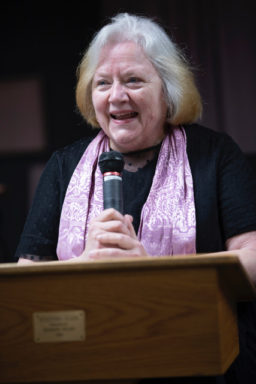 SDH: By never giving up. Not that I'm totally goal oriented. The truth is, I write because it is who I am, not just what I do. I'm a storyteller who writes the stories down. I've known since I was eight years old that I wanted to write books when I grew up. As soon as I figured out that not all writers were in the past (like those who wrote the Bible), that I could be a living writer, I wanted to be one. I started writing poetry in my early teens and was first published at fourteen. I was thirty-two when I wrote my first play, and I've written at least one a year since then. Along the way I learned to appreciate having readers, seeing actors say my lines onstage, having people listen to me read my poetry. I'm lucky to be published, to be produced, and I'm appreciative of those opportunities.
KMD: From very early on, I felt that there were some very important things missing from the literary landscape. As a young female reader, I had so many questions: What about dense, difficult, forbidding texts by women? What about hybrid genre work, and work that exists across media boundaries? What about work that doesn't mean in the ways we think it should? For me, being an editor is an opportunity for activism, corrective gestures, and advocacy. I love that I can publish and champion the kinds of work I've always wanted so desperately to read. And I love that young women and nonbinary writers can see themselves in the texts we publish, but also, they can see the infinite variety that's possible in contemporary women's writing, and the rich array of forms, approaches, and styles inherent in writing by contemporary nonbinary authors.
I've personally experienced each of you advocating for women writers and modern feminist poets but I also have a hunch that there is much more that you do as artivists. Can you tell us what role activism plays in your writing and in your life?
SDH: My mom was president of her union local, and I learned about social justice from an early age. I organized the first animal rights protest in Anchorage, Alaska in 1970, joined the women's movement the minute I heard of it, was part of the Ad Hoc Young Democrats in Alaska, and I protested the Vietnam War. I've been active in working for women's rights, gay rights, children's rights. I've protested ICE, and wrote a weekly column called "Fight This Hate" for a year after the last presidential election. Most of my activism happens on the page, whether it's a play, a poem, or an essay. My novels reflect my values and my LGBTQ community.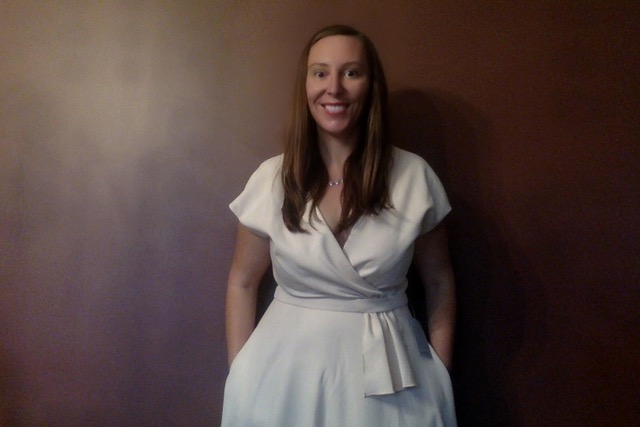 KMD: My thinking about activism has changed a great deal in recent years. When I first started working as an editor, I was overly simplistic, a young idealist who thought that volunteerism was the one and only way of contributing to a literary community. However, as a women in the literary arts, there is a fine line between volunteerism and exploitation. I tell my female students,
Be a woman who commands respect. Be a woman that your younger self would look up to.
So much of the time, this involves demanding that others value your labor, expertise, education and training. For me, activism can be as simple as standing up for yourself, setting clear boundaries, and carving a space for self-care in your daily life.
You've both posted some of your many wins on Facebook this year and it has been great to be able celebrate with you. Do you see these posts as a form of gratitude journaling and/or do you have a formal gratitude practice?
SDH: It's kind of you to call my celebrating my wins gratitude journaling. To some it probably seems more like bragging. I think it is important for us, especially those of us who are marginalized in any way, to acknowledge our achievements. For years, I kept a journal, mostly moaning about rejection, and losses. Finally, I started making monthly goals and objectives, and when I did, at the first of each month I would look back at the past month to note the objectives or goals I'd accomplished. It was an eye opening experience, and one that pushed me forward tangibly.
KMD: For every good thing that comes to me, I do something – whether it's an interview, essay, review or feature – to celebrate or reward another writer. For me, giving of one's time, insights, and labor is a gratitude practice, but one that's rewarding for me as well. I've learned invaluable lessons about craft, literature, and being in a community from championing the works of others.
Writing is a sedentary (unless you dictate, or have one of those treadmill desks) sport and can be a lonely one too. Can you each share some of your self-care practices? How do you take good care of yourself - mind, body, soul, and social - while also being so productive?
SDH: I do yoga, I stretch my body, move my joints. I start and end every day by reading poetry. When I feel stressed, I practice a simple method of meditation (breathing and relaxing).
KMD: Writing doesn't always have to be sedentary. With artist residencies, it's possible to carve a space for travel, adventure, and wonder in the writing life. For me, artist communities have been great for interfacing with other artists, and building a sense of community across geographic boundaries, while also maintaining a sense of wonder in language. The poet Eva Heisler said that to travel is to experience oneself as foreign. To be in a strange place, not speaking the language or knowing the geography, is like being a child again. As a result, writing becomes a space for play, rather than a form of intellectual labor.
You are both incredibly prolific - and I don't use that word lightly - poets. Any tips or tricks you can offer to writers like myself who would like to increase their writing productivity?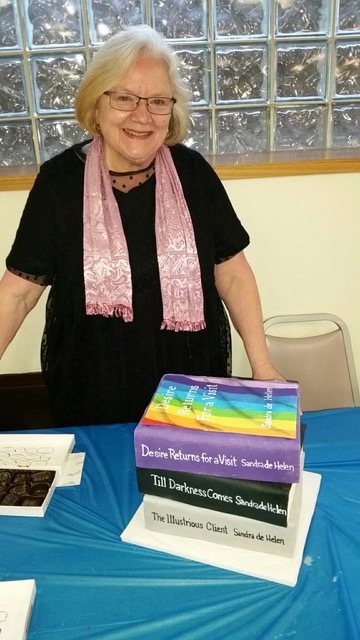 SDH: Read other poets' work. If you need or want to increase the amount of poetry you write, I recommend joining a write-a-poem-a-day group for a month at a time. I've done this more than forty times. I also chose to spend a year writing a poem every day in response to a poem by Emily Dickinson. In the end, I stopped after four months, because I was ready to work on refining and revising those poems.
KMD: Read, read, read until you can't stop yourself from writing. Poetry is at its heart an act of response, as all of writing exists as a deconstruction of the texts that came before your own. I call poems "creative reading," as you're responding to and revising tradition through the behavior of the language itself.
I know writers don't typically get much choice in their book covers, but you both have had some particularly beautiful ones and I'm curious if you were you able to have a say in any of yours?
SDH: I have a friend who is an artist, a CGI expert, a photographer, and can do anything on the computer. She has designed four book covers for me so far. I photographed and designed the cover for my chapbook (All This Remains to be Discovered) myself, and the cover for my full-length collection (Desire Returns for a Visit) was designed by my publisher and Jove Belle. The publisher of my forthcoming poetry collections will decide future covers.
KMD: I have been lucky enough to have some lifelong relationships with gifted artists, namely Max Avi Kaplan and Noah Saterstrom. I rarely trust anyone else with one of my book covers!
Can you two share some of your influences?
SDH: I've been a voracious reader all my life. I read in my genres, but I also read outside them. I find the Book Riot's annual reading challenge a good way to stretch. Books of all sorts have influenced me throughout my life. Here are some of my favorite authors in no particular order: Ann Petry, Zora Neale Hurston, Eudora Welty, Tennessee Williams, Oscar Wilde, Patricia Highsmith, Ruth Rendell, A. Conan Doyle, A. A. Milne, Emily Dickinson, Judy Grahn, Molly Gloss, Kate Kasten, Andrea Gibson, and Roxane Gay. Public figures who've influenced me are Alice Walker, Gloria Steinem, Hillary Clinton, Barack Obama, Ghandi, Thich Naht Hanh, Wilma Mankiller, Barbara Jordan, and Harvey Milk.
KMD: The French feminists of the 1960s were formative for my thinking about poetry and scholarship. Women like Luce Irigaray, Helene Cixous, and Simone de Beauvoir showed me that it's possible to make scholarly arguments, and philosophical claims, in a creative way. Through a performative and experimental approach to language, you can not only make necessary arguments, but involve and implicate the reader in them as well.
Are you inspired by other types of art: music, paintings, films, etc or vice versa? If so, can you tell us more about that?
SDH: I'm a fan of all types of creativity. I've been collecting women's art since the 70s, and I love being surrounded by paintings, stained glass, ceramic art, woven baskets, and more. I have eclectic taste in music, and am so happy to have it in my life. I love film too, but I wish for more diversity in film than we have. It will come one day.
KMD: I've been lucky to work with composer Dale Trumbore, who set several of my poems to music. My poem, "Footnotes to a History of Music," was recently performed at St. Bart's Chapel in New York, where Dale was Composer in Residence for Choral Chameleon. What I love most about collaborating across mediums is that it takes your work places you didn't realize were possible.
This performance
was like seeing my poems brought to life!
You have also won many residencies and retreats. What stands out most for you from these experiences?
SDH: Residencies have provided me with so many learning experiences, as well as new friends, some of whom have become life long friends. I've learned what my needs are in order to write productively, and how to go with the flow. Residencies allow a person to focus on their work, as well as time to think and process. Every one of the residencies gave me something different.
KMD: Without a doubt, the conversations I've had with other artists have been transformative. I've learned about ways of experimenting, pushing myself, and taking risks that I didn't know were possible. If you don't believe me, check out this
conversation with fellow Yaddo artist, Sam Taylor
.
What's next for you? Any upcoming projects you'd like us to watch for?
SDH: I will do a Midwest Book Tour in April of my poetry book "Desire Returns for a Visit". I have two more collections slated for 2019—a humor collection in August and one of political poems in November. In October, I will complete a writing residency in New Orleans, thanks to My Good Judy.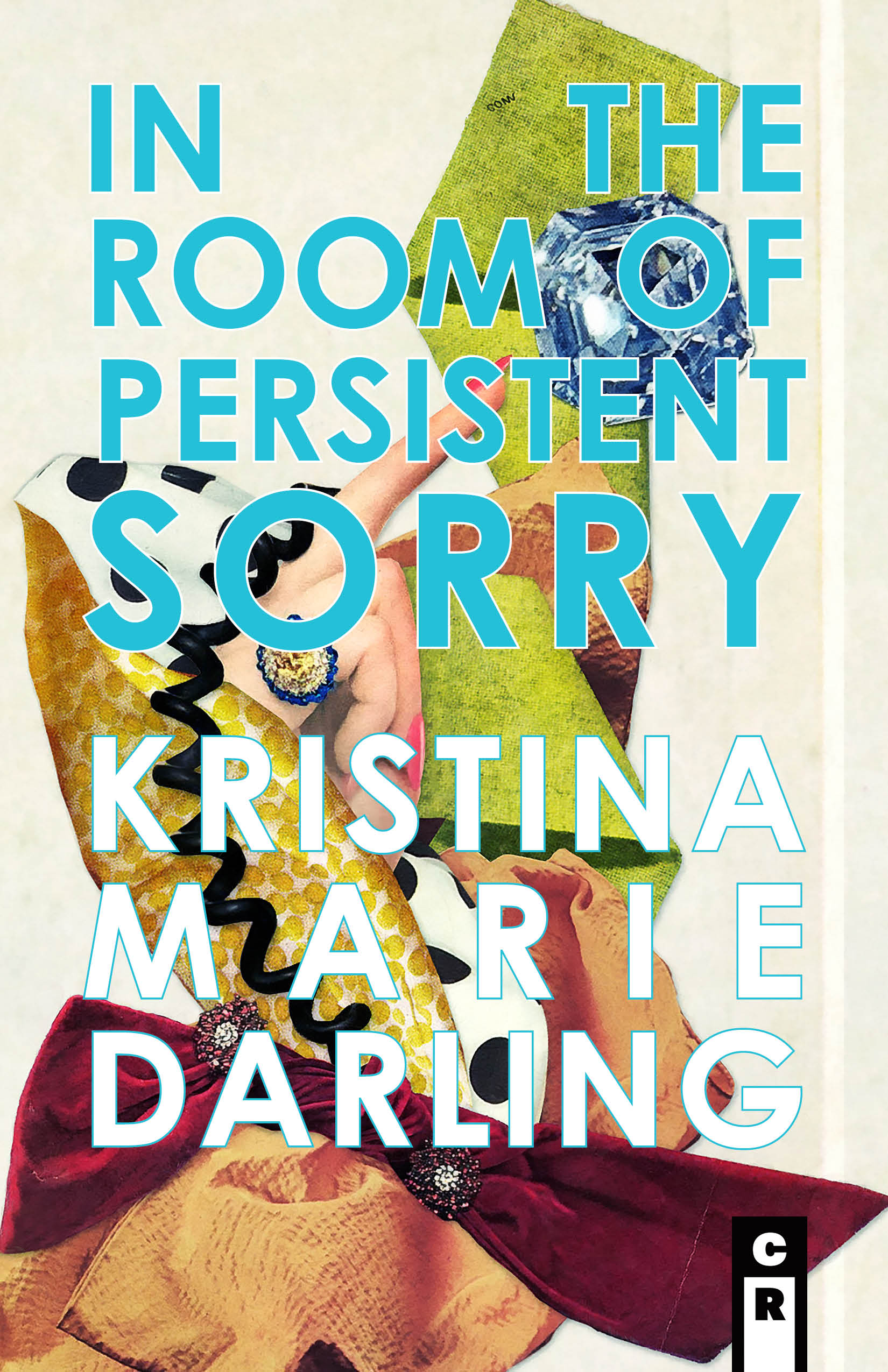 KMD: My latest book "In the Room of Persistent Sorry" is available for
pre-order now
. I recently signed with an agent, and she's hard at work selling my student loan memoir to publishers. Stay tuned!
Anything else you'd like to add?
SDH: Yes. I'm a great believer in supporting other artists, whether they are in my field or another. I believe in supporting women and nonbinary people in particular. When we can mentor another, or write a letter of reference or support, help someone get published or produced or have their work shown, these acts are important to our own growth as human beings. I go to readings and plays and performances by other artists I know. I buy their books, their paintings, their music. And I'm so appreciative of those who do the same for me. Opening night of my first play at the Midwest Women's Festival at the Lake of the Ozarks in 1977 was one [of my highest moments]. Seeing my play at Stage Left in Chicago where it ran for six months to sold out houses was another. Any time I'm accepted for a writer's residence, I find it extremely validating. Most challenging and often most discouraging are the rejections. But when one keeps up a steady stream of submissions, rejections become easier to withstand. And frankly, the more rejections one receives, the sweeter the acceptances. The lesson is persistence.
KMD: One of the biggest myths about poetry is that it pure autobiography, that we aren't influenced at all by other texts. I think it's impossible to write a poem or story without responding to the language of others. After all, it is a common vocabulary and a shared cultural imagination that allows us to speak, to be understood, and to contribute to the vast and sprawling text that is literary history. I love collaborating with other writers, and here, the dialogic impulse that is present in all writing is brought to the fore. Really, I think all of writing is collaborative in nature. All of speech is at its heart an act of theft. The culture we inhabit is so focused on achievement and productivity that we often forget about service, helping others, and giving back. In my opinion, service to one's community is the purest form of gratitude. It is also a doorway to activism in the arts, whether it's something as simple as bringing attention to a poem that has been overlooked by others, or something as ambitious as starting a press, and contributing to a more robust, diverse, and representative array of texts available to readers.
How can readers connect with you and follow your work?
SDH: I post book reviews on my website:
SandradeHelen.com
. If you like my work and want to support what I do, I have a Patreon page. I also maintain a
Facebook Author Page,
Facebook Poetry Page
, as well as,
Instagram
and
Twitter
accounts.
KMD: Check out my website:
kristinamariedarling.com
. I'm also on
Facebook
and
Twitter
. Come find me!