Gains & Goals: Conference Hacks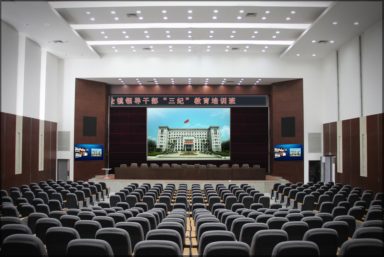 As an HSP (
Highly Sensitive Person – yes, it's a thing
), introvert, and anxiety-prone individual, conferencing can be particularly daunting. I used to allow this to prevent me from attending, but a couple of years ago I challenged myself to attend
AWP
and
BlogHer
in LA. Both conferences were incredible – and incredibly overwhelming. This year, I attended
IBPA's Publishing University
(also amazing) in Austin, and noticed that I was doing much better. So in this month's post, I'll share a few tips I picked up along the way that go beyond the standard, yet sage, "dress in layers" advice:
GAINS:
Prepare, but give preparation its due – no more, no less.

IBPA Pub U had a full schedule of Friday/Saturday sessions, pre-conference workshops on Thursday, multiple before/after-hours hangouts, and several 15 minute one-on-ones with industry experts. Take a deep breath and don't give in to choice overwhelm!
The best way I've found to do this is to come up with questions you want answered and then select speakers and sessions you think may be able to answer them. Recognize that you may regret choosing one session or speaker over another and make peace with that.
Reel in anxiety by putting things into perspective. Remember that, at the end of the day, you are making the most of an opportunity to meet some people and learn some things.

Prioritize and realize you can't learn everything you need to know from one event.

If you are attending a conference when you are a newbie to the business (as I am to publishing), it is important to come up with some grounding realistic goals and expectations for your conference experience.
Sessions can get cancelled, or prove to be nothing like their descriptions, so don't be afraid to sneak out and seek out something that better suits your needs.
Be professional but plan in some wiggle room - be that to skip a session or add in an impromptu activity - and have some fun with your fellow attendees.

Plan your lodging and commute based on your pain point.

Know your limits and plan accordingly. For me, that's two conferences a year - max - preferably six months apart. And no long flights!
I always plan a few extra days off from work to wind down from the conference (or vacation up to it) and I've never regretted that choice.
For all three conferences I stayed with family or friends - which was a blessing - but I highly recommend staying at the hotel for the actual conference days (if you can afford it) because traffic angst is real.

Be PRESENT for the conference.

Be open. You don't have to strike up a conversation with a stranger, but you might. My chat with children's book author Cynthea Liu started with me asking what session she was going to next and ended with her giving me some really good advice on my manuscript.
Take good care of yourself. If you are hungry, get some food. Cold? Walk around a bit, grab a warm drink, or use the next stretch break to go to your car/hotel room for a jacket (or blanket). Peopled out? Take a few minutes to yourself.
Some of these points may seem obvious, but it is easier than you think to check out of how you feel and instead try to power through. In the moment, it can all seem so significant and you may be afraid to miss something, but you'll miss much more if you can't focus.

Follow up after the conference.

Declutter. Conference swag is cool. (BlogHer wins at this – hands down. Like seriously, bring an extra suitcase.) But pamphlets and cards from vendors you don't have an interest in working with? Toss.
Reach out to presenters/panelists and attendees with whom you had the opportunity to connect. If I were into listing "fails" I would have to admit that with AWP and BlogHer, I totally dropped the ball on this one, but we are here to focus on the positive, so I'll say instead that I am slowly but surely working through my IBPA Pub U list.
Focus on quality over quantity when networking. On my list to follow up with are two wonderful women I met at Pub U: Patrice, of Waldorf Publications, a dynamic woman who practices what she preaches (including picking up trash en route to/from our lunch spot in Austin!) and Stephanie, of Teleion Books, another Pub U veteran who really spoke to my heart with her genuine warmth and empathy.
GOALS:
I'd like to think that keeping up with conference connections will flow naturally, but experience leads me to know that "life" gets in the way. So, after sending my first batch of emails, I plan to set up calendar alerts to check in quarterly with my networking contacts.
At some point, I'd like to make it to BinderCon, but next up for me is SDSU Writers' Conference in January 2019!
Conferencing is soooo much easier with at least one other person so I'm starting early inviting friends to join me next time. You in? ;)